Maintenance is one of the most significant parts of successful property management. It is also one of the most difficult parts of property management for owners and investors. A lack of effective property maintenance can result in damage to property and issues with tenant relations. With property maintenance services from Redfish Property Management, owners can rest assured that their properties are in good hands. We offer professional property maintenance services in New Orleans.
Redfish Property Management offers Northshore, Metairie, City Park, Uptown, Bywater, and Lakeview property management. Our services are available throughout the city and its surrounding area. That includes effective and efficient property maintenance for rental properties in the city. We can help property owners cover everything from minor repairs to renovations.
New Orleans Property Maintenance Services
Property maintenance is crucial for running a successful rental property business. It is part of protecting the value of your assets, and it ensures safe and attractive rental properties. When you hire Redfish Property Management, you get expert maintenance from a team of professionals.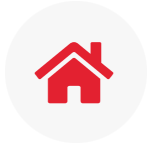 Emergency Response
Landlords need to have someone available for emergency repairs 24 hours a day. It could include pipes that start leaking in the middle of the night, electrical issues, and more. These types of repairs can't wait for normal working hours. With our team, you can have emergency repair services ready at any time.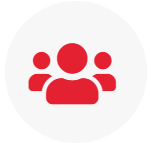 Repair Service Requests
Even with the best preventative maintenance, tenants will need occasional repairs. We make it easy for tenants to get the service they need. Tenants can easily submit repair requests through our online portal. Once the request is in, we then forward the service order to the correct team.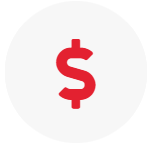 Negotiating as a Network
An individual property manager won't have a lot of leverage when negotiating with contractors and repair services. With Redfish Property Management, you are part of a larger network. We have local connections and can use the size of our network to negotiate better prices. That means we can help you cut costs while providing better property maintenance services.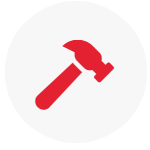 Routine Maintenance
Routine Maintenance is the foundation of protecting property value and keeping the property in good condition. We can develop a routine maintenance schedule for each property to ensure it gets the care it needs. That includes landscaping, HVAC inspections, cleaning common areas, checking smoke detectors, and more.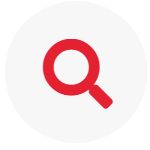 Property Inspections
Our team can perform regular inspections to identify small issues before they become big problems. By catching problems early, we can better protect the property and cut repair costs. We can also perform inspections as tenants move in and out.
Experienced Property Maintenance Professionals
From Lakeview to Northshore property management services, we cover the entire city. Our experienced property management professionals are ready to help you protect your investments while providing better service to tenants.
Billy Borrouso is more than just a property manager; he also owns rental properties. He is also a licensed real estate professional and a licensed contractor. With this combination of experience, Billy is uniquely qualified to help property owners maximize their investments.
Redfish Property Management can help you protect your assets with property maintenance services in New Orleans. With our team handling maintenance, you can focus more time on growing your portfolio, other investments, or your career. Reach out now! Click here to learn more about our maintenance services.