Management
•

Leasing

•

Maintenance

We take care of it all so you can rest easy

Property Management in New Orleans and Old Metairie, LA
Redfish Property Management in New Orleans is dedicated to providing exceptional and personal property management services across greater New Orleans, Louisiana.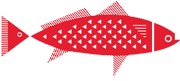 LEASING
Qualified TENANTS
maximize your investment.
We focus on acquiring long-term placement at competitive market rates.
Maximize Your

Investment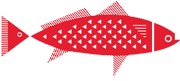 Maintenance
Negotiating within the
NETWORK saves you money.
As a licensed contactor we leverage our relationships to ensure lowest costs on repairs.
Let Us

Be Your Team
What Are
Property Owners


Saying about

Redfish Property Management in New Orleans

"...had recently inherited a 20 unit building and we were overwhelmed with where to start. Billy took care of everything and we couldn't be happier. Best decision of the year, no doubt!"

"...things had gotten to the point that my investment property ruled my life. Dealing with everything from accounting to fixing the plumbing, I was burned out. Billy and REDFISH gave me my life back, and we're fully occupied. Thank you, Billy"

Request current references
What is The
RedFish Advantage?
Billy Borrouso has not only been a real estate broker since 2004, he is also also a licensed contractor. This combination of professional experience gives him a clear undestanding of market values, negotiation techniques, and a vast local network.
Having successfully managed his own investment properties, Billy now helps local property owners and investors by putting his experience, local connections, and know-how to work.
Redfish Property Management in New Orleans does it all. And we get it done for less!
Access Our Pricing Options
Meet


Billy Borrouso

Billy is a licensed broker and has been in the real estate business since 2004. He specializes in residential sales and leasing in the New Orleans metropolitan area. Billy has received a number of honors as a real estate agent. He received the NOMAR Gold Award each year from 2007 to 2011.

He also earned the CRS designation, the highest designation awarded to sales associates in residential sales. Additionally, Billy had a hand in real estate sales in Miami as an agent for Esslinger-Wooten-Maxwell realtors, one of the largest real estate companies in South Florida.
New Orleans Property Management News
May 25, 2022
We all know margins can be tight for rental businesses. You need to look for every way to save money if you are going to stay afloat. One way to keep more of the money in your bank account is to understand tax deductions for landlords. You will find many landlords who pay more
[…]
May 18, 2022
When you have a rental property, it can be overwhelming to deal with the day-to-day management yourself. There are rents to collect, maintenance issues to address, and even tenants to evict when necessary. Unless you want to take charge of this empire by yourself, hiring a property manager is often the best
[…]
Stay Informed
Receive instant updates from REDFISH
Redfish Property Management in New Orleans has been reviewed and promoted by Expertise.com, as one of 2022 Best Property Management Companies in Kenner and Best Real Estate Agents in New Orleans.