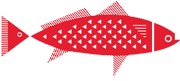 Redfish Property Management would love to hear about your experience.
Whether you are a current or past tenant, or a property owner,
please let us know how we are doing. We appreciate so much!
Mike Alba
---
"I have been working with Billy Borrouso for the past 9 years. He has managed my property in a very high professional manner & has taken necessary actions proactively & promptly. This approach & attitude have resulted in having tenants stay for longer periods of time."
Yan Dong
---
"Billy is the best property manager possible! He always responded to my repair requests and made repairs immediately. At the same time, he fully respects my privacy and made me feel that it's my own place. He is one of the nicest people that I have met and very easy to talk to."
Ana Batista Borden
---
Billy Borrouso has helped us numerous times through the years. He is extremely responsive and willing to go the extra mile to ensure we have the best outcome. Thank you Billy for your professionalism and for being our got to realtor in the New Orleans area!
Kitrina Cordell
---
Billy Borrouso was incredibly helpful in finding me a home to rent. I was going to be starting a new job in NOLA about 6 months in the future and was only in town visiting for about 3 days. Billy spent many hours showing me properties to help me find a great place. He was patient as I am very picky. I highly recommend him!
James Giordano
---
Moved from out of state. Billy Borrouso was referred by a friend. He was quick to respond and show me the property. He helped me find my ideal apartment. I would highly recommend Billy if you're in the New Orleans area.
JulianQuynh Nguyen
---
Paying rent and keeping contacted was easy with Red Fish Property Management!
Jeffrey Kesler
---
Billy was a great agent/property manager to rent with. Always very prompt and reasonable when dealing with any issues, as well as being warm, friendly, and courteous. I will definitely seek him out again for any rental/real estate needs in the future.
Aidan Morda
---
I have had a great experience so far. We have Billy Borrouso as our landlord, he is very personable and great to chat with. He offered us many recommendations around the area, and made us feel right at home when we moved in. Billy respects our privacy, is very responsive to any concerns we have had, and takes action immediately. I would definitely recommend Red Fish Property Management and Billy Borrouso!
Darrin Polito
---
Billy is an extremely knowledgeable and courteous agent to work with. He is very responsive to all the needs of his clients.
Kevin Pham
---
Super helpful and professional. I will continue do business with them, and definitely recommend to friends and family.