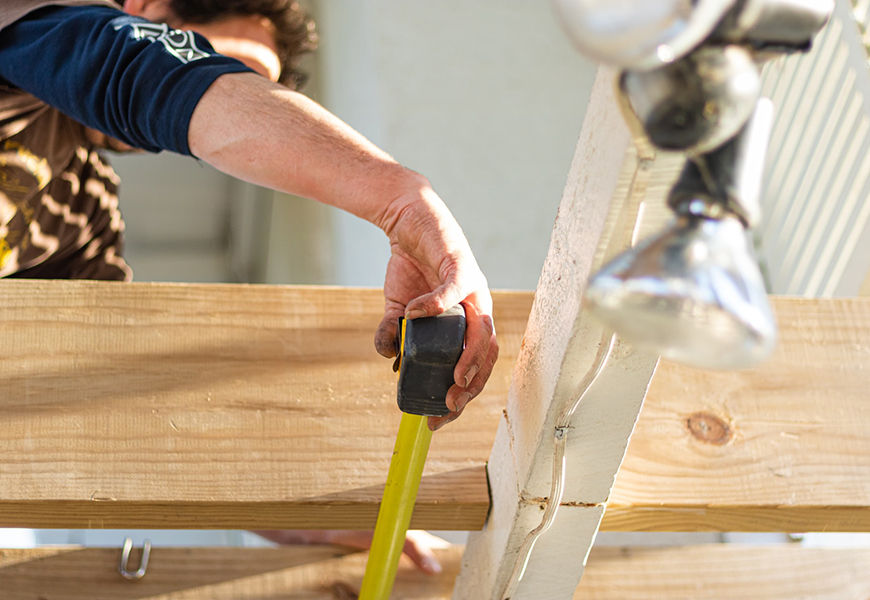 Are you considering hiring contractors for a rental property? Hiring contractors can be one of the more challenging endeavors when you're running a rental property. Often, you won't know if they are reliable right away. How can you know who to trust? 
Here are some tips to make it easier.
6 Tips When Hiring Contractors for a Rental Property
Get Multiple Quotes
The first step to finding a good contractor is getting multiple quotes. Get at least three quotes to compare prices and services. With more quotes, you have a better chance of finding a good contractor at a fair price. 
Check References
Checking references is a critical part of vetting contractors. You want to talk to people who have hired the contractor before and ask them about their experience. This background research is especially vital for larger projects, such as remodeling or new construction. 
Fortunately, reviews are more accessible with several websites, such as Yelp!, for instance, providing reviews for virtually anyone doing business in any field.
Ask for Proof of Insurance
Ensure that your contractors have the proper insurance coverage before starting work on your property. You need to know they have coverage for any damage they might cause when working. If they're not insured, you could even be liable if someone has an accident on your property.
Check Licensing
Make sure the contractors you hire are licensed professionals with the proper certifications for the job. You can easily verify a contractor's license on your state's website. In Louisiana, you can check it here.
Get Everything in Writing
Once you've found someone who looks like a good fit and negotiated terms, put everything in writing. A contract will ensure there's no room for misunderstanding later.
Consider a Property Management Company
Consider a property management company if you don't have time to look after maintenance or hire contractors.
These companies will send out vetted, licensed contractors. They can handle billing and help resolve disputes with contractors. A property management company will also have liability insurance in case anything goes wrong.
And if something does go wrong, they will be there to help resolve the situation quickly and easily. You won't have to worry about legal costs or deal with issues arising from doing it alone.
Wrap Up
Are you considering hiring a property manager for your investments in the New Orleans area? We'd love to help you! Please click here for our contact page, and we'll reach out to you promptly. 
Would you like to see more great info from RedFish Property Management? Please click here for our blog page.  
Thanks for visiting!