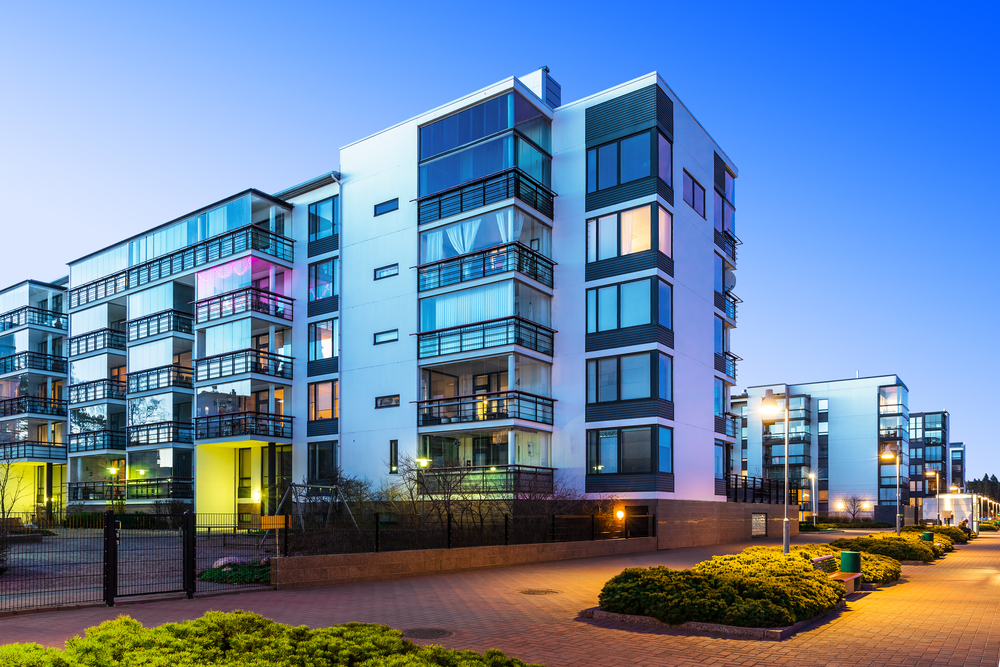 Multifamily syndication is a big topic when it comes to investing. While the basic premise of the term is straightforward, many investors are unsure exactly how it can benefit them. What are the advantages of multifamily syndication, and how can it help you grow your number of doors?
As a landlord, you are looking for rental properties to expand (or start) your investment portfolio. Multifamily syndication gives investors like you an opportunity to expand your portfolio rapidly.
Here's what you need to know about multifamily syndication, how it works, and how it can benefit you.
What Is A Multifamily Syndication?
Multifamily syndication is a type of real estate investment that allows multiple individual investors to pool their resources and invest in complexes of apartment buildings.
Syndication consists of two entities: the general partner (GP), who runs the day-to-day operations and makes strategic decisions, and the limited partners (LPs), whose primary role is to provide financial backing. The GP has a fiduciary duty to act in the best interest of all LPs and must get approval from those involved before making any significant decisions.
Syndication is similar to a joint venture, except that it involves securities and the Securities and Exchange Commission (SEC). 
Advantages of Multifamily Syndication
1. Cash Flow
This is the number one benefit of multifamily syndication, as it creates an income stream for all involved parties. Cash flow occurs when the rental income received from the multifamily exceeds the expenses of owning the property. The excess cash flow is then distributed to the investors in proportion to their ownership.
2. Mitigated Risk
Multifamily syndication is a complex process that requires multiple parties to work together towards a common goal. This type of collaboration helps spread the risk among the investors, sponsors, and lenders. If you're a beginner in real estate investing, multifamily syndication can help you grow your portfolio.
3. Time Commitment
When you're a limited partner, the general partners handle most of the asset's management and maintenance responsibilities. This means you have more time to focus on other responsibilities or growing your other rental properties.
4. Equity & Appreciation
If you're an investor in a real estate syndication, one of the best things about your investment is the equity you can gain from it. Equity grows over time, and as the property appreciates, you get to take advantage of that.
Additionally, if you invest in a value-add multifamily syndication, you can force appreciation through renovating the property and increasing its overall income, which drastically increases the value of the asset.
5. Leverage
One of the most significant benefits of getting into multifamily syndication is leverage, which comes in many forms. 
There's the leverage inherent in borrowing money to purchase the property, but there's more to it than that. You're also leveraging the capital of other investors and the skills and experience of the general partners. This allows you to get into an investment opportunity that you might not have access to as an individual investor.
If you're a landlord who doesn't want the hassle of managing your own rental properties, we can take care of it for you. The RedFish Property Management team is capable of taking over the management of all or some of your rental properties with the utmost professionalism and efficiency. 
Give us a call today at 504-228-4601, or click here for our contact page. We look forward to hearing from you.
Thanks for visiting!