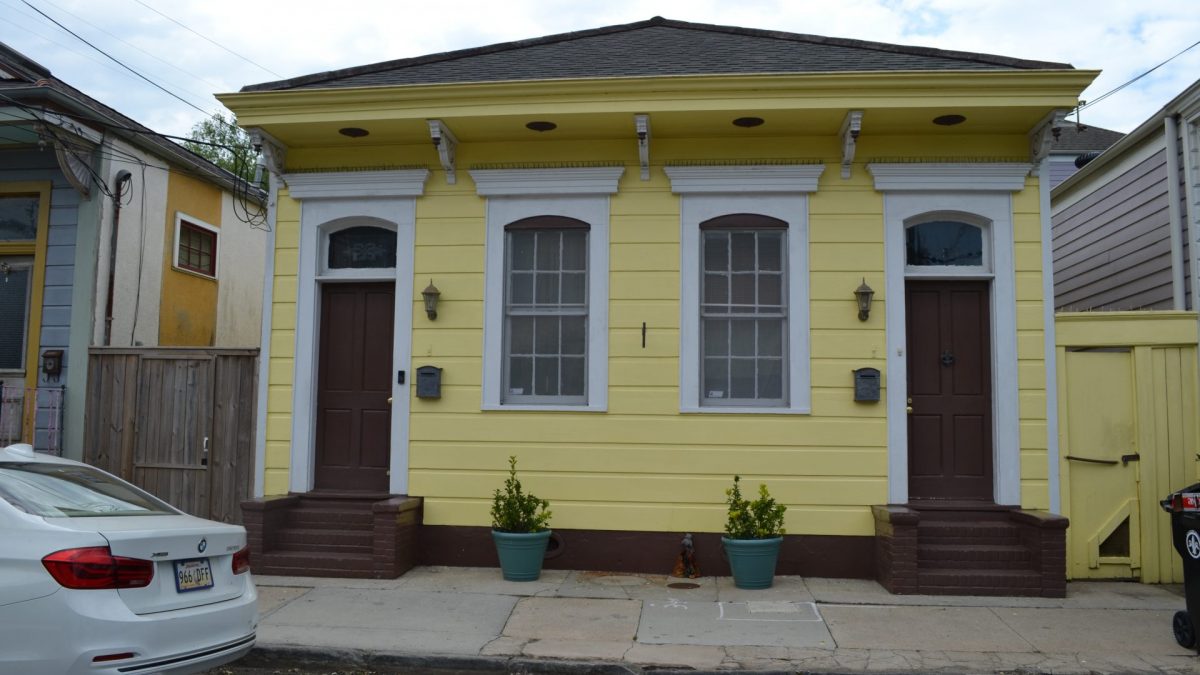 Featuring one of the properties we manage at 2534 Chartres St, New Orleans, LA. This Marigny house has an open floor plan, a private courtyard, ceiling fans, wood floors throughout, large closet in bedroom & high ceilings.
When you think about closing a rental property investment, there are a few things you need to keep in mind. This task can be arduous. So, it is vital to make sure that you have all the information before you decide. We listed some of the things you need to know before closing that property.
5 Things to Know Before Closing A Rental Property Investment
1. Remove Contingencies
The purchase of real estate usually comes with contingencies of sale. For instance, loan and inspection contingencies are the most prominent. For example, the sale is contingent on the buyer obtaining financing. For most investors, this means getting an inspection and ensuring the inspector doesn't find any unmanageable issues with the property. After your inspection, you can either ask the seller to fix it, take it as is, or back out of the deal altogether if inspection reports turn up something significant. 
With the inventory of homes for sale being so low nationwide, many buyers are releasing some or all contingencies of sale upfront to make their offers competitive. While we don't recommend this, it's an unfortunate reality. 
2. Clear Title or Deed
You need a clear title before closing on your rental property investment to ensure there aren't any liens or other claims on the title that would prevent you from legally owning the property. You also want to make sure no one else has the right to buy or sell the property before you do. 
The title company ensures no liens and provides a clear title to buyers before they close. Title insurance covers what the title company may miss during the transaction.
3. Complete A Home Inspection
A physical inspection is one of the most important parts of purchasing any property. Because you will be renting out this property, you need to make sure it is in good condition, or at least you're aware of all issues, and it will be a cost-effective purchase. If there are any issues, you can request the seller to fix them before closing. The seller may or may not agree to repair these issues, but it's always worth trying. 
Knowing what shape the house is in can help you avoid significant problems down the road.
4. The Final Walkthrough
Before closing on the property, make sure you do a final walkthrough where appropriate. This may be impractical if the units are occupied. If not, walkthrough, confirm agreed upon repairs have been done, and that the property is as it was when you first viewed it.
5. Understand the Paperwork
There will be a ton of paperwork at your closing appointment, especially if you're financing the purchase. It's essential to review each document carefully and make sure everything looks good. Take this chance to understand all the charges associated with buying a home, so there are no surprises later on.
The Bottom Line
Although closing a rental property investment may seem like work, it is worth taking your time and making sure you sign something that won't cause problems in the future. It would be best to always be wary of any pressure to close the deal fast. These factors will help you ensure that you have every opportunity for success!
Owning rental property is one of the fastest and easiest ways to build wealth, but it takes a lot of knowledge and research. Redfish Property Management knows how to grow, manage, and maintain your real estate investments. If you need professional property management, go to our contact page or call 504-228-4601.