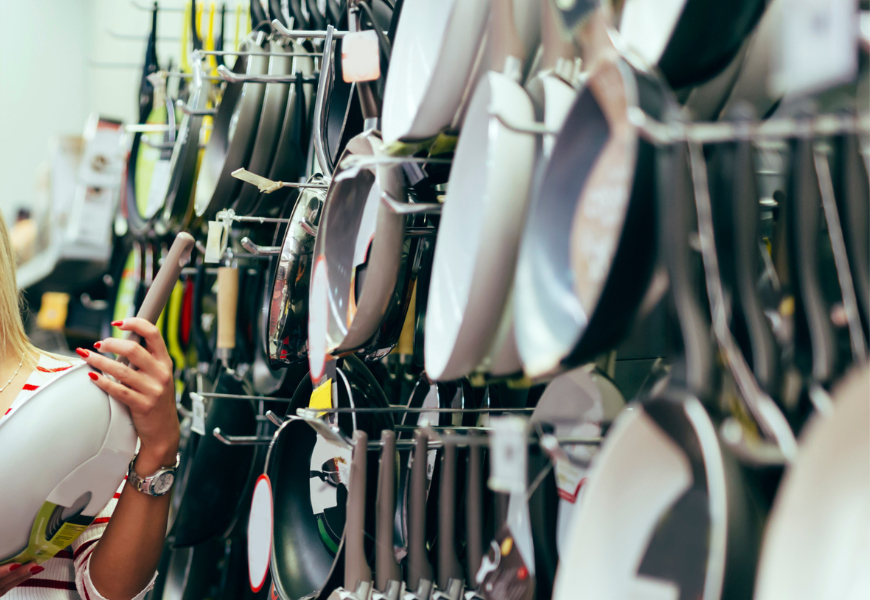 A lot can go into creating your dream kitchen. You might consider the types of countertops or appliances you want. Also, having good kitchenware is essential for the ideal kitchen. Check out the top kitchen supply stores around New Orleans to complete your kitchen.
Kitchen Supply Stores around New Orleans
Le Creuset
500 Port of New Orleans Place, Suite 165
With Le Creuset, you can buy high-quality cookware from a French manufacturer. The company has been producing premium cookware for almost 100 years. Their signature products are their brightly colored cast-iron cookware. Beyond the cast-iron cookware, they also make a great range of bakeware, kitchen tools, and tableware. Please stop by their New Orleans location to find some of the best kitchen supplies in the city.
Simplee Gourmet
1000 Girod Street
Simplee Gourmet is one of the best places to shop if you want a range of good kitchen supplies. They have cookware, bakeware, and tableware from some of the top brands. Their shop also includes a great selection of kitchen gadgets and other items. 
You can also buy glassware and various cooking tools at their store. It is the perfect place to shop if you need great kitchenware or want to buy it as a gift.
Roux Royale
600 Royal Street
With its location in the French Quarter, Roux Royale is a kitchen store that aims for a New Orleans vibe. You can shop an interesting selection of kitchen supplies and items to round out your dining room. Many of the items highlight New Orleans culture and cooking. Beyond the kitchen items, they also have a range of local foods you can buy. You can also check out their selection of cookbooks.
Seasoned
3828 Dryades Street
Seasoned is a kitchen supply store that tries to offer a unique feel to its atmosphere. They sell a great selection of kitchen supplies, and their staff is friendly and helpful. You can buy tableware, flatware, cookware, and more. Along with having quality kitchen supplies, many of their items are also stylish in design. They're good to use for your kitchen to give as a present to someone else.
Those are four of the best kitchen supply stores around New Orleans. Of course, you can also find decent kitchenware at places like Walmart, Home Depot, Target, and Lowe's.
Redfish Property Management
Are you considering hiring a property manager for your investments in the New Orleans area? We'dWe'd love to help you! Please click here for our contact page, and we'll reach out to you promptly. 
Would you like to see more great info from RedFish Property Management? Please click here for our blog page.  
Thanks for visiting!