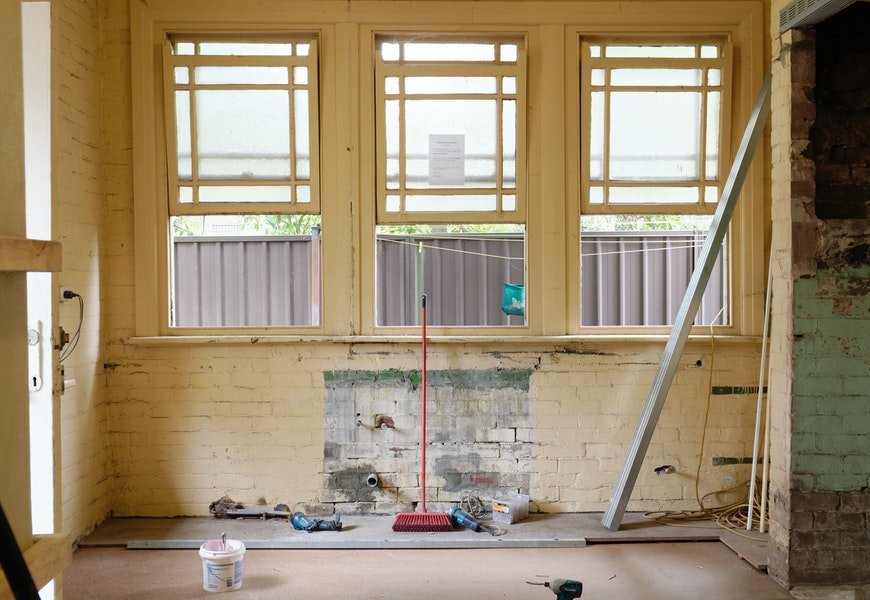 You might miss some significant advantages if you've never considered buying a fixer-upper rental property. Like most investors, you want to buy the best property at the lowest price possible. At times, that means purchasing a fixer-upper because that's what fits your budget. 
We are all for brand new construction, and we think it can be a great investment, but there's also room in the market for fixer-uppers. Here are some reasons why buying a fixer-upper might be a great idea!
Advantages of Buying a Fixer-Upper Rental Property
1. Lower Entry Price Tag
When you buy a home that needs work, you'll pay less than you would for a move-in-ready property. The lower purchase price allows you to put more money down or finance the closing costs, making it easier to refinance or sell later.
2. Get More For Your Money
If you're searching for a new home in New Orleans, where homes sell for $250,000 or more, purchasing a fixer-upper allows you to get more because homes that need some TLC can cost less than move-in-ready houses.
In addition, the market for fixers has less competition than for a move-in-ready home. Most owner-occupied buyers are looking for a minimum of fix-up and aren't usually looking for fixers.
3. Customize The Units As You Like
Purchasing a fixer-upper not only allows you to get more for your money. It also allows you to customize the house to your liking. You'll be able to select everything from the flooring, paint colors, and fixtures to the kitchen cabinets, countertops, appliances, and landscaping. In other words, the house will be what you want and need it to be.
4. Build Equity Quicker
When you make relatively minor improvements, you increase your equity in the property because the improvements raise the market value. With fixers, bringing the condition up to a livable standard equal to that of other homes in the area makes the fixer more valuable to the market.
5. Wrap Repairs Into Your Financing
If you don't have enough cash saved up for repairs, renovation loans allow you to cover both the purchase price and rehab costs with one loan and provide the flexibility to wrap repairs into your loan at a lower financing cost. There is a limit to the amount you can finance, so check with your loan broker for the best option.
Examples include the FHA 203(k) and the Fannie Mae HomeStyle loan.
The Bottom Line
The decision to buy a fixer-upper is not one made lightly. It requires purchasing an older property that needs a lot of work, and the risk can be steep. Be sure to assess and calculate the cost to repair accurately, and include a cushion for the inevitable unforeseeable issues.
Don't wait when you need help with your rental property in the New Orleans or Metairie area, don't wait. Redfish Property Management is here to help you make informed decisions about the management of your rental property. If you are ready to take your next step go to our contact page or call us at 504-228-4601. 
Thanks, and we look forward to working with you!