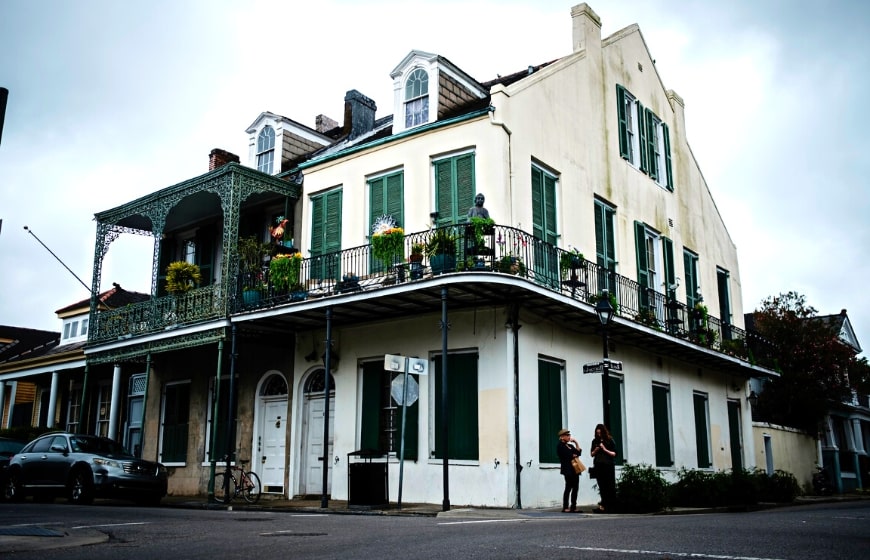 Have you ever wondered how Airbnb is changing the New Orleans real estate market?
If you're a homeowner, renter, or investor, it's essential to understand the impact of short-term rentals on the city's housing market. In this blog post, we'll take a closer look at the effects of Airbnb on the New Orleans real estate market and what it means for you.
How Airbnb Has Impacted the New Orleans Real Estate Market
Negative Impacts
The Supply and Demand of Housing
One of the significant impacts of Airbnb on the New Orleans real estate market has been on the supply and demand of housing.
According to a report by the Jane Place Neighborhood Sustainability Initiative, short-term rentals on platforms like Airbnb exacerbate the housing crisis in New Orleans.
The supply of long-term rentals decreased, and the city's housing demand increased, leading to rising prices and gentrification in some neighborhoods. Gentrification makes it more difficult for some residents to find affordable housing, especially in popular tourist areas.
New Orleans Real Estate Market Watch
According to multiple sources, the median home sales price in New Orleans is $350,000 as of April/May 2023. Real estate data changes day by day, so if you need to buy or sell a home in New Orleans, please click here to contact us.
Community Cohesion and Character of Neighborhoods
Another concern some residents raise is the impact of short-term rentals on community cohesion and the character of neighborhoods.
For example, some residents of Treme—the oldest African American neighborhood in the US—believe its legacy is disappearing rapidly.
Additionally, short-term rentals may change the character of neighborhoods, as properties are renovated and marketed to appeal to tourists rather than long-term residents.
Noise, Traffic, and Safety
Residents have also expressed concerns about short-term rentals' noise, traffic, and safety issues.
For example, the number of tourists in Treme decreases during half of the week, and many areas become deserted. Then, they return in large numbers, often college-aged and rowdy, causing problems for the remaining residents.
This pattern is not unique to Treme, as short-term rentals have turned some neighborhoods—Marigny, Bywater, and those around the French Quarter—into makeshift hotels.
Positive Impacts
Despite these concerns, Airbnb has positively impacted the New Orleans economy. Providing tourists with affordable and unique accommodations has helped boost tourism and support small businesses in the city.
Additionally, it has provided property owners with an additional source of income, which has helped to support the local economy.
So, how has Airbnb impacted the New Orleans real estate market?
The impact of Airbnb on the New Orleans real estate market is complex and multifaceted. While it has had some positive effects, it has also raised concerns among locals.
By staying informed about the latest regulations and trends, you can adapt your strategy and make informed decisions that benefit your business and the local community. Keep learning, keep growing, and stay ahead of the curve!
Let Us Manage Your New Orleans Rental Properties for You
At Redfish Property Management, we handle all the details to ensure your property is rented by the highest quality applicants and limit vacancy rates to keep your investment producing positive, sustainable income.
If you need a reliable property manager in New Orleans, click 5here to contact Redfish Property Management. Our team can help you get more from your rental properties in New Orleans.
Thanks for visiting!