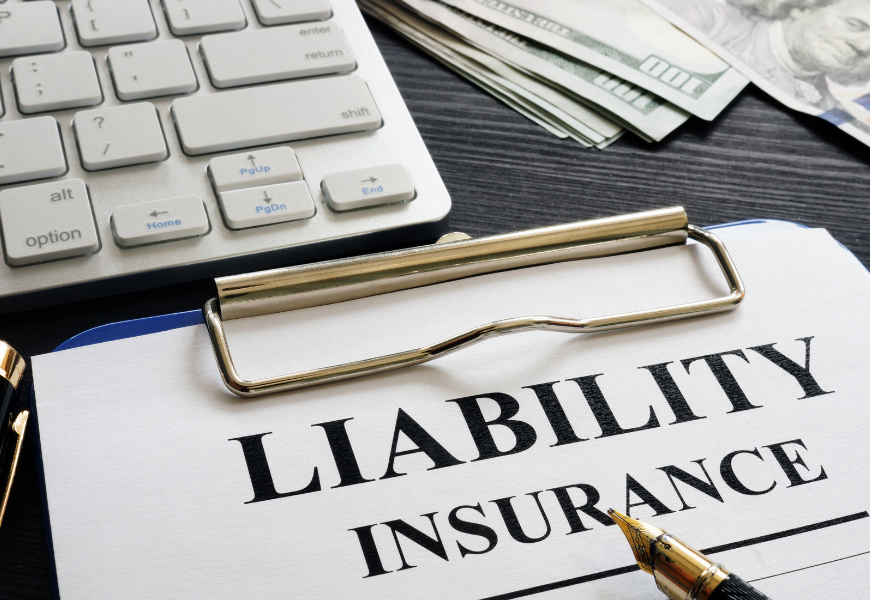 When renting out a property, landlords need to have liability insurance. This type of insurance helps protect landlords if a tenant is on the premises or damage is done to the property. 
Having liability insurance helps landlords avoid costly legal fees and repair bills. So read along to learn more about what landlord insurance covers!
How Liability Insurance Helps Landlords
Property Damage
No one thinks their rental property will get damaged in a disaster, but it can happen. Whether it's severe weather, a fire, or even vandalism, landlord insurance can help to protect your investment. 
This type of insurance covers the cost of repairs if your property is damaged, and it can also provide replacement coverage if the damage is extensive.
Liability Protection
As a landlord, you are responsible for the safety of your tenants and their guests. Unfortunately, accidents happen, and people can get injured on your property, often resulting in lawsuits for damages due to their injuries.
Landlord liability insurance can help cover the costs of lawsuits, including legal fees, settlements, and damages. It can also help pay for medical bills and funeral costs if someone dies due to an accident on your property. 
Lost Rental Income
This coverage protects landlords if their property becomes uninhabitable due to a covered incident, such as a fire or severe weather damage. 
As a result, the policy will pay for the lost rent during repairs. This coverage is significant for landlords who rely on rental income to cover their mortgage payments or other expenses. 
What Landlord Insurance Doesn't Cover
When most people think about landlord insurance, they automatically assume it will cover any damages or losses that might occur during their time as property owners.
Unfortunately, this isn't always the case because policies differ depending on the provider, but here are a few items that landlord insurance doesn't cover:
The residence that the landlord occupies.

Tenant's property or belongings.

Flood damage.

Equipment maintenance and replacement. 
Landlord Insurance Vs. Homeowner's Insurance
When protecting your investment property, it's essential to understand the difference between a standard homeowners policy and landlord insurance. A standard homeowners policy would only cover your primary residence. Landlord insurance protects properties with long-term tenants who stay more than 30 days.
Final Words
Landlords need to be aware of the different types of liability insurance and what each policy covers. Liability insurance protects landlords from lawsuits arising from accidents on their property. 
Redfish Property Management
Are you considering hiring a property manager for your investments in the New Orleans area? We'd love to help you! Please click here for our contact page, and we'll reach out to you promptly. 
Would you like to see more great info from RedFish Property Management? Please click here for our blog page.  
Thanks for visiting!