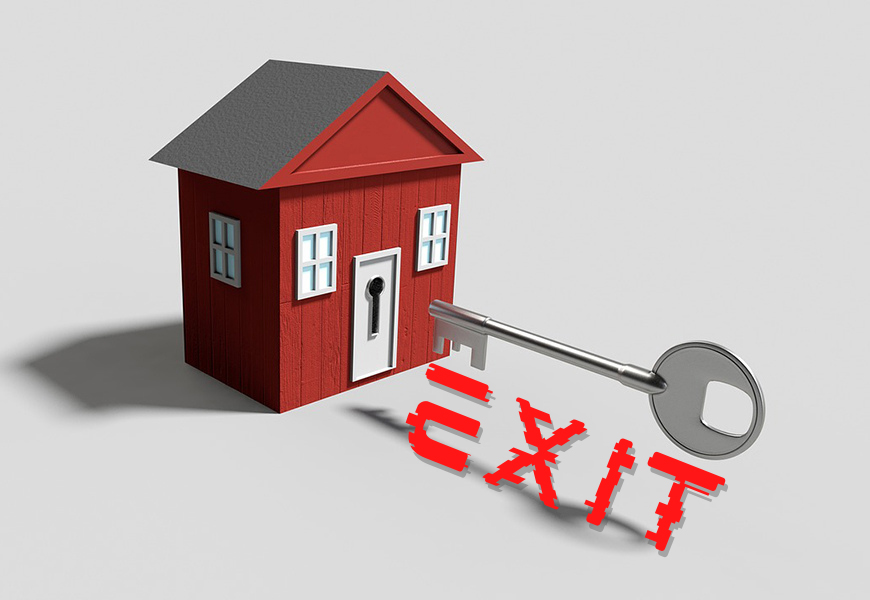 Buying rental properties can be a great investment. The income can do a lot to help you reach your goals. With that said, there may come a time when you need to move on from a property. Knowing various rental property exit strategies can turn this move to your advantage.
Investors might find many reasons to execute an exit strategy. For some, it might be time to retire and take it easy. Others might find that they have a property that no longer fits their business plan. Whatever the reason, you need the right exit strategy.
Rental Property Exit Strategies
Selling a Portion of Your Portfolio
You might come to a time when you need to sell one or more of your rental properties. It could be that the properties don't fit your plans. You might also need to sell to finance the purchase of other properties. With this strategy, you sell a portion but not your entire portfolio.
Selling it All
It might be part of your retirement plan to sell your portfolio. You can reinvest the money elsewhere and live off the income from those investments. You must decide whether you want to sell the entire business and real estate portfolio to one investor. There can be pros and cons to selling to one buyer, breaking the portfolio up, and finding multiple buyers. Some investors might decide they need to sell it all and get out of the business.
Offer Rent-to-own
A rent-to-own arrangement can be an option if you rent single-family homes. This arrangement can be ideal if you already have a reliable tenant in the property. As long as you don't need all the money upfront, it can be a good option for exiting a property. It can also benefit the tenant because it can provide the option to own their home. You could also consider other seller financing options to open the property to more buyers.
List Your Properties
You could also consider listing your properties like any other on the market. List it for sale and evaluate the offers. Depending on the state of the market, this option can maximize the return you get on the property. However, if you have many properties, it might be time-consuming to sell them all individually. Working with a real estate agent will make the process much easier.
Redfish Property Management
Are you considering hiring a property manager for your investments in the New Orleans area? We'd love to help you! Please click here for our contact page, and we'll reach out to you promptly. 
Would you like to see more great info from RedFish Property Management? Please click here for our blog page.  
Thanks for visiting!