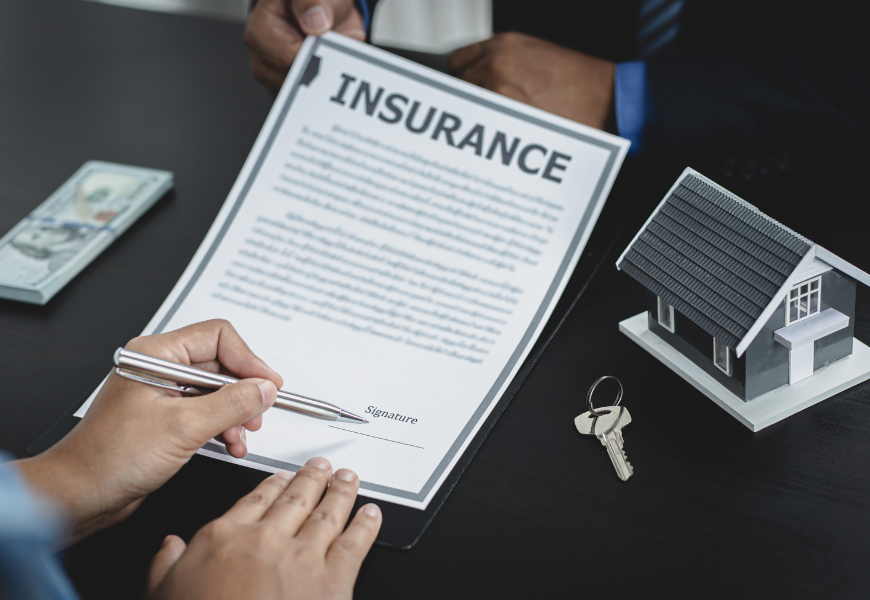 If there is an emergency in your rental property, such as a fire or natural disaster, landlords can often be left scrambling to cover the cost of repairs. Renters insurance for tenants can help protect landlords from these unexpected expenses and is something that both landlords and tenants should strongly consider. 
Here we'll look at why rental insurance is so essential for landlords and why it should be one of your must-have requirements when renting out property.
Renters Insurance and Why it Should be Required
Helps with Relocation or Temporary Housing Expenses
If a storm or other natural disaster renders your home unlivable, your policy will typically cover the cost of temporary housing. Some policies will cover moving your belongings to storage, and some may even reimburse you for the cost of restaurants and other necessary expenses incurred during relocation. You should check your policy details to confirm what is and is not covered. 
If you're renting in an area prone to natural disasters, it's worth considering renters insurance to help financially protect yourself if you need to relocate.
Covers Losses and Damages to Personal Property
If there is damage or theft to the property or the tenant's belongings, the landlord isn't liable for any financial losses. The insurance company will pay for the repairs or replacement of the damaged items. 
Protects You From Personal Liability
You could be liable if someone is injured while on your property or if you accidentally damage another person's property. Renter's insurance can help protect you from these risks by providing liability coverage. This coverage can help pay for repair costs, medical expenses, and legal fees. 
It Makes Your Property Pet-Friendly
Dog-bite liability and property damage coverage reduce pet-related risks. A tenant's policy will pay if a dog or a pet injures a guest or visitor. That protects you as the property owner from a potential lawsuit. 
If the dog damages someone else's property, the insurance will cover it. That protects you from paying out of pocket to repair the damage. 
Lowers Your Premium
Your rates are likely to increase when you claim your property insurance policy. But if your tenants have renters insurance, they can make claims on their policies. That way, your premiums stay low and help keep the cost of your property insurance down. 
The Bottomline
Renters insurance helps you filter responsible tenants. It's also crucial for landlords to have their tenants carry renters insurance, as it can help protect them from liability.
Redfish Property Management
Are you considering hiring a property manager for your investments in the New Orleans area? We'd love to help you! Please click here for our contact page, and we'll reach out to you promptly. 
Would you like to see more great info from RedFish Property Management? Please click here for our blog page.  
Thanks for visiting!