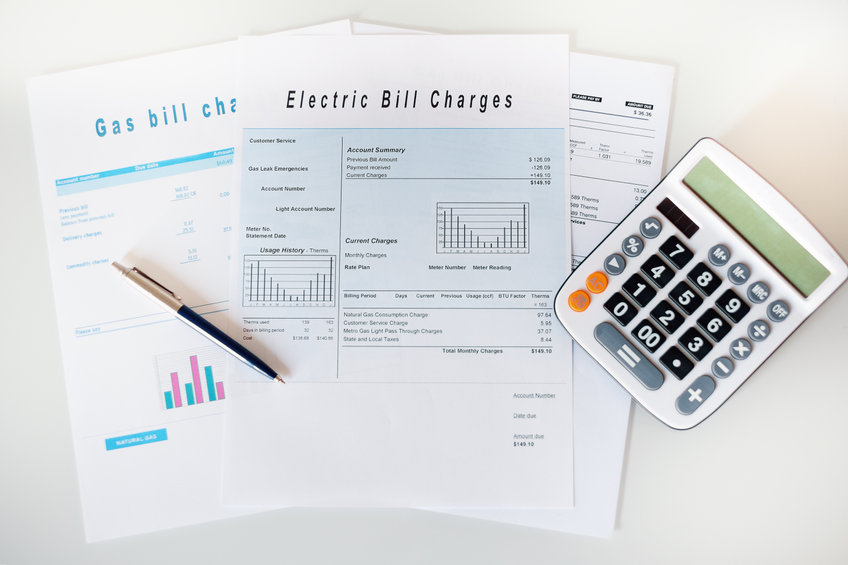 As a landlord, you may be wondering if you should include utilities in the monthly rent. While it is the case that many rentals do not include utilities in New Orleans, many do. Including utilities in the rent is an important decision that could adversely affect your bottom line. Utility usage varies from tenant to tenant. For instance, a family of two will use less electricity and gas than four. So what do you charge? The best answer to that question is your experience with past tenants and familiarity with utility costs.
If you decide to include utilities in the rent, here's a list of utilities to consider. 
4 Utilities You Could Include in the Rent
1. Electricity
Electricity is the first utility you could include in your lease agreement. It isn't easy to know what to charge, so it is crucial to have a guide to electricity costs in New Orleans. Click here for a link to the Electricity Local website. 
The guide will give you rough estimates of the cost of electricity per kilowatt-hour in New Orleans. From there, you can calculate estimates for the size of the family who'll be renting your unit.
2. Natural Gas
Natural gas is another cost that could get out of control if you don't know what to charge as natural gas could be used for heating, drying clothes, and cooking, so the monthly expenses could be widely variable. 
The calculation is more straightforward with data. Here's a link to the New Orleans Natural Gas Local site. The data on this site could help determine what to include in the rent.
3. Cable and Internet Charges
Cable and internet are more straightforward as those charges tend to be more stable costs. Many providers in New Orleans can give you the prices for these services, which will make it easier to know what to include. 
Some consider the easiest decision whether to include cable and internet. Telephone costs are irrelevant as most people have phones in their pockets.
4. Water and Sewer
Including water and sewer with the rent isn't as variable as electricity and gas but more variable than cable and internet charges. It's the most included utility cost included in the rent nationwide. Knowing what to charge for water is based on the unit's water usage.
Is there a yard to maintain, or is the unit's usage strictly inside? The answer to this question is essential when considering water and sewer in the rent.
Click here for the most recent water and sewer rates in New Orleans.
Final Thoughts
It's common for apartment complexes to include all or some utilities in the rent in New Orleans. For the new or smaller investor renting out their unit, it may be advisable to include some utilities rather than all utilities until you have some experience with how that cost will affect your bottom line.
Being a new landlord can be overwhelming. If you've got questions about what property management for your rental includes, please click here for our contact page. We specialize in managing rentals in New Orleans and can be a valuable asset for you. We'll respond to you personally and promptly.