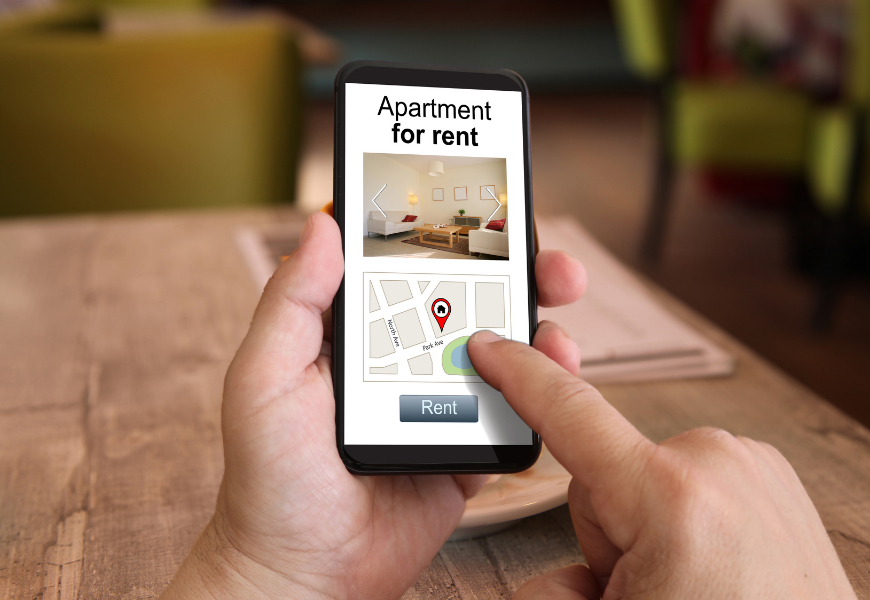 Landlords ensure their rental properties are secure, and their tenants get peace of mind. Smart apps can help you secure your investments and keep them running smoothly.
Whether you are just starting as a landlord or you've been managing properties for years, learn more about property security!
Smart Apps That Help Landlords Secure Rental Properties
As a property owner, you know that high rents can often mean evicting delinquent tenants. No one wants to go through the hassle and expense of an eviction. It's always a risk when renting out your property; this is where Experian can help. 
Experian has a wealth of data on renters that can help you assess whether a tenant is likely to be able to afford the rent and if they have a history of paying their bills on time. 
Experian's renter screening services can minimize the risk of eviction and protect your cash flow. So if you're looking for a better way to screen tenants, check out Experian.
Alarm.com is a leading provider of high-tech security and home automation solutions. The company's equipment appeals to tech-savvy business owners who want the latest security and convenience. 
Its two-way voice technology allows customers to communicate with their monitoring center directly through their mobile app. With Alarm.com's thermostat and light control, business owners can save energy and money by remotely controlling their heating and lighting systems.
A Vivint smart home system is the best of both worlds— reliable home security and cutting-edge smart home tech. With a Vivint system, you can be sure that your home is secure and that you have the latest in home automation technology. 
Using Google Assistant and Amazon Alexa, you can control your lights, locks, and thermostat. You can also integrate it with Google Next and Z-Wave. 
ADT is one of the leading home security companies in the United States. Being in business for over 140 years, ADT has a long history of providing reliable products and services to its customers. 
Its most popular features include 24/7 alarm monitoring, fire, carbon monoxide detection, and the ADT Pulse app for iOS and Android devices. Additionally, ADT is compatible with Amazon Alexa and Google Nest Services, making it one of the market's most versatile home security systems. 
With its wide range of features and ability to integrate with other smart home devices, ADT is an excellent choice for anyone looking to add an extra layer of security to their home.
Final Words
As a property owner or manager, you know that keeping your rental properties safe and secure is of the utmost importance. And while there are many ways to do this, using smart apps can help landlords make their lives a little easier by using technology to protect their investments. 
Redfish Property Management
Are you considering hiring a property manager for your investments in the New Orleans area? We'd love to help you! Please click here for our contact page, and we'll reach out to you promptly. 
Would you like to see more great info from RedFish Property Management? Please click here for our blog page.  
Thanks for visiting!