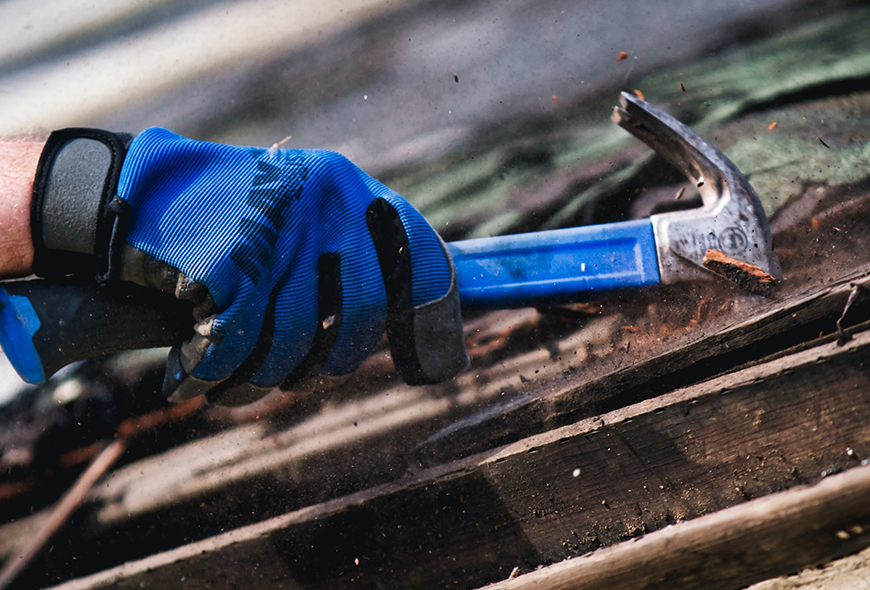 Every building will need roof repairs or replacement eventually. Storms often damage the roofs of buildings in New Orleans as well. If you own properties in the area, it can help to know a few New Orleans roofing repair companies.
Which roofing repair company should you use for your rental properties in New Orleans? A good place to start your search is with the top-rated contractors in the area.
Roofing Repair Companies in New Orleans
Anything & Everything Roofing
11151 Lake Forest Boulevard – (504) 810-4691
Anything & Everything Roofing is a company that prides itself on customer satisfaction. They have a perfect 5.0 rating on Google. As their name suggests, they do just about everything when it comes to roofing. They can find leaks and make repairs. You can also contact them for replacements, new roofs, and gutters.
Clayton Construction Service
4902 Canal Street #207 – (504) 641-6111
You can contact Clayton Construction Services for a variety of roofing services. This company has a 4.9 rating on Google. They do leak detection and repairs. Their team also has a reputation for being open and transparent. You can get a free quote without having to commit. They will also explain your options and the costs, so you know what they are getting.
Synergy Roofing
333 Bermuda Street – (504) 352-2466
The team from Synergy Roofing has a reputation for expertise and professionalism. Their Google rating is 4.8. They do commercial and residential roofing. You can also count on them for inspection services and leak detection. Their teams work with various materials and can take jobs of all sizes.
Shifflett Roofing
201 Saint Charles Avenue – (504) 329-5665
Shifflett Roofing is a local company with more than 20 years of experience. Customers have given them a 4.7 rating on Google.
This company covers the full range of roofing services. From inspections and repairs to complete replacements, they do it all. They also take great pride in their work and offer some of the best service warranties.
Brennan's Roofing
34 Curtis Drive – (504) 952-7663
Brennan's Roofing has a strong reputation in the New Orleans area. They have been providing roofing services for over 70 years.
The company also has a Google rating of 4.7. They offer expert repair services for roofs in New Orleans. Along with that, they also do gutter work and siding.
These are some of the top-rated roofing companies in New Orleans. However, there is more to finding the right roofer than looking at ratings. You should look into a company's history and interview them.
Redfish Property Management
Are you considering hiring a property manager for your investments in the New Orleans area? We'd love to help you! Please click here for our contact page, and we'll reach out to you promptly.
Would you like to see more great info from RedFish Property Management? Please click here for our blog page.
Thanks for visiting!