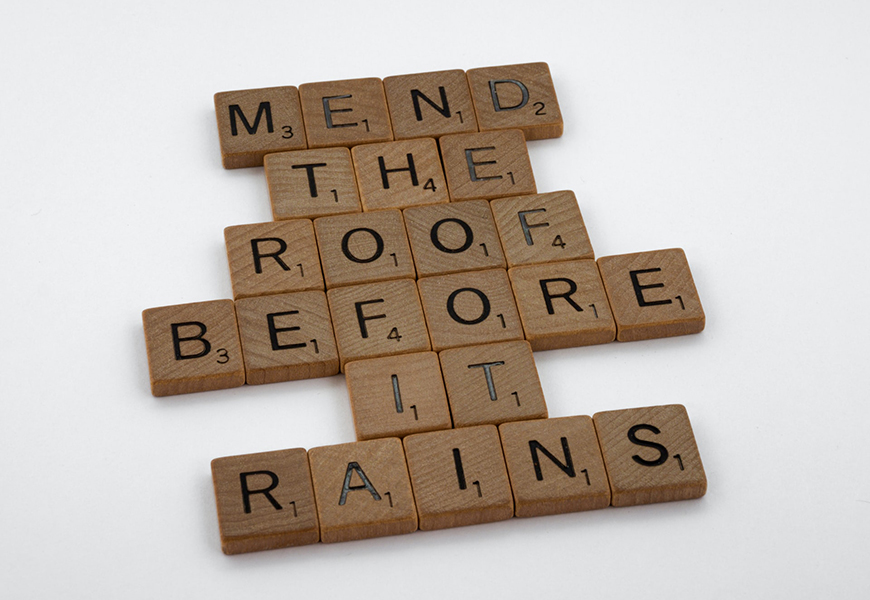 If you're looking for a preventive property maintenance checklist, we can help. As a landlord, you know first-hand how important it is to maintain the appearance and condition of your property. While you can't prevent every issue, preventive maintenance can help reduce unexpected problems and keep your tenants happy.
Here are some steps you can take to make sure your rental property is always in good shape.
Landlords' Preventative Property Maintenance Checklist
Check for Pests
Look for signs of pest infestation. Look behind furniture, cabinets, drawers, and closets for droppings or nests. Make sure there are no holes in the walls or separations in baseboards where pests can enter your home.
Call a pest control service if there are any signs of pest activity. You can also use natural deterrents like citronella or eucalyptus oil to keep ants, roaches, and other pests away.
Check for Water Damage
Check plumbing fixtures like sinks, toilets, tubs, and showers. Look for leaks or drips indicating worn plumbing parts or corroded pipes that need replacing. 
Check around windows inside and out for signs of water damage. Signs can include mold growth on window frames and sills from poor ventilation due to missing weatherstripping and caulking. Replace any damaged caulking using caulk available at hardware stores. 
Structural Damage
Look for cracks in the foundation, walls, and ceilings. You may also want to check for loose nails and other structural problems, including the following:
Stuck windows or doors

Cracks in window glass

Sloping or sagging floor

Damp subfloor

Sagging roof

Crumbling concrete
Contact a licensed contractor immediately if you find any of these structural issues. They can make the necessary repairs before the problem gets worse.
Check for Activity That Violates the Lease Agreement
A maintenance walkthrough is also a good time to inspect for tenant activity that may violate the lease agreement. There could be more occupants, a pet that isn't allowed or smoking on the premises. They might also be engaging in behaviors that cause damage outside the lease's scope.
Wrap Up
We hope this checklist has been helpful. You will be ready to deal with any maintenance issues with proper planning.
If you find maintenance overwhelming, you can never go wrong seeking help from the experts.
Are you considering hiring a property manager for your investments in the New Orleans area? We'd love to help you! Please click here for our contact page, and we'll reach out to you promptly. 
Would you like to see more great info from RedFish Property Management? Please click here for our blog page.  
Thanks for visiting!